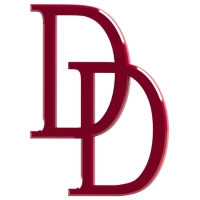 Address
218 Glen Huntly Rd, Elsternwick VIC 3185
Location:
Melbourne, Australia
Styles Offered
Bachata, Cha-Cha, Cuban-Salsa, Kizomba, Salsa, Samba, Tango
More Information

http://www.destinedance.com.au/

0390136912

Timetable
Social Media


Class Information
Finish your weekends off with a street Latin dance experience in Elsternwick's most stylish bar.
Each Sunday (venue availability permitting) Destine Dance runs a street Latin Dance social at the Antique Bar in Elsternwick.
At 6pm there is a free half hour beginners lesson at 6pm covering salsa and bachata
at 6:30pm there is a class covering more advanced dance moves. This is good for learning more, but also for everyone to warm up and get to know each other for the free social dance that follows. 
Usually the focus is on salsa and bachata, but sometimes we will teach kizomba, merengue or other street Latin dances.
These classes are held at the Antique Bar in the Cotton Club (upstairs). An excellent and intimate venue with a great vibe. See you there
Contact Sunday Street Latin – Elsternwick
More Classes Near Here
936 North Road, East Bentleigh, 3165

Bachata, Ballroom, Cha-Cha, DanceSport, Salsa, Samba, Zouk

The home of State, National & World Champions. Salsa, Bachata, Zouk & Latin
The Secret Garden of Dance

Dance Tuition in Bachata, Kizomba and Cuban Salsa
189 Chesterville Road, Moorabbin

Bachata, Ballroom, Cha-Cha, Cuban-Salsa, DanceSport, Merengue, Salsa, Samba, Tango

Moorabbin based dance company with over 30 years of teaching experience offering everything from Salsa, Bachata to Ballroom & Latin dance.
Robles Dance Bar, First Floor, 341 Lygon Street, Carlton
Robels Studio: First Floor, 171 Lygon St, Carlton

Kizomba

African Soul is a teaching platform for many of the African dance styles. We specialise in Kizomba, Semba and Afro Beats. Tuesday night classes @Robels Studio: First Floor, 171 Lygon St, Carlton. Kizomba Fundamentals 6.30-7.30pm. Kizomba Intermediate 7.30-8.30pm. Afro dance fitness 8.45-9.15pm. Wednesday night classes @Charlie's Bar: 71 Hardware Ln, Melbourne CBD. Kizomba Fundamentals 7.30-8.30pm. Kizomba Intermediate 8.30-9.30pm. Social dancing (Kizomba, Semba, Afro) @Charlie's Bar every Wednesday night, 9.30pm till late.
Vivaz Dance Shoes
Exclusive Discount
VIEW DEAL
- Get $15 OFF your next purchase
Shipped from Australia. 30 day money-back guarantee.