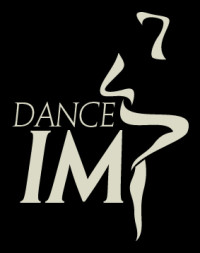 Address
Level 1, 341 Lygon Street, Carlton, Victoria, Australia
Location:
Melbourne, Australia
Styles Offered
Zouk
More Information

http://www.danceim.com.au

0408326781
Social Media


Class Information
DanceIM specialises in Brazilian Zouk, and is owned and directed by internationally known dancer Izzy Washington. We at DanceIM believe that dance has countless benefits in physical, mental, emotional and social wellbeing, and we provide passionate, fun and high quality progressive courses, workshops, private lessons, socials and events. Check out our website, Facebook or contact Izzy to check out what's on and how you can join us in this beautiful dance.
Schedule
Regular Classes: (6 week progressive zouk courses only – Check our website for starting dates)
[email protected] Robles Dance Bar:
Level 1, 341 Lygon Street, Carlton, Victoria, Australia
6.45 level 1 (Beginners)
7.45 level 2 (Improvers)
8.45 level 3 (Intermediate)
Thursdays @Robles 2:
171 Lygon Street, Carlton (Next door to KokoBlack)
7.00 Choreography course (Intermediate/Advanced)
9.00 Monthly zouk party (check website or Facebook for dates)
Contact DanceIM
More Classes Near Here
The Secret Garden of Dance

Dance Tuition in Bachata, Kizomba and Cuban Salsa
189 Chesterville Road, Moorabbin

Bachata, Ballroom, Cha-Cha, Cuban-Salsa, DanceSport, Merengue, Salsa, Samba, Tango

Moorabbin based dance company with over 30 years of teaching experience offering everything from Salsa, Bachata to Ballroom & Latin dance.
Robles Dance Bar, First Floor, 341 Lygon Street, Carlton
Robels Studio: First Floor, 171 Lygon St, Carlton

Kizomba

African Soul is a teaching platform for many of the African dance styles. We specialise in Kizomba, Semba and Afro Beats. Tuesday night classes @Robels Studio: First Floor, 171 Lygon St, Carlton. Kizomba Fundamentals 6.30-7.30pm. Kizomba Intermediate 7.30-8.30pm. Afro dance fitness 8.45-9.15pm. Wednesday night classes @Charlie's Bar: 71 Hardware Ln, Melbourne CBD. Kizomba Fundamentals 7.30-8.30pm. Kizomba Intermediate 8.30-9.30pm. Social dancing (Kizomba, Semba, Afro) @Charlie's Bar every Wednesday night, 9.30pm till late.
Point Cook Community Learning Centre, 1-21 Cheetham Street Point Cook, VIC 3030
Brunswick VIC, Australia- (New Venue Coming Soon)
The Toff In Town, Curtin House, 2f/252 Swanston St, Melbourne CBD

Bachata, Cuban-Salsa, Salsa

Free Salsa, Cuban Salsa & Bachata Classes
Vivaz Dance Shoes
Exclusive Discount
VIEW DEAL
- Get $15 OFF your next purchase
Shipped from Australia. 30 day money-back guarantee.