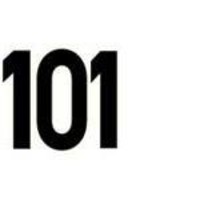 Address
936 North Road, East Bentleigh, 3165
Location:
Melbourne, Australia
Styles Offered
Bachata, Ballroom, Cha-Cha, DanceSport, Salsa, Samba, Zouk
More Information

http://www.dance101.com.au

0417 700 767

Timetable
Social Media


Class Information
The home of State, National and World Champions!  Salsa, Bachata, Zouk and Latin 7 days a week in one of Australia's largest dance venues. Over 30 group classes per week and the most amazing collection of teachers in the one location. Our dance moves are current, our teachers are current, they compete (and win) and we are the host of IGNITE Latin Fridays one of Melbourne's largest Latin Parties (for the last 3 years).  Check out SABOR Latino as well, LIVE Latin bands on Saturdays, the venue is amazing, floor stunning, commercial grade lighting & sound + outdoor area.
Telstra Business Women's Award Finalist and CURRENT Nominee, Cheryl Smith, the founder of Dance101 manages the business with dancers as the first priority. "It's all about you, making sure you get the right information you need to dance to the best of your ability"  and its not just about lessons "Our business is multi faceted, we deliver detailed lessons, social classes, workout sessions and skills groups, PLUS we run some of the best Latin Social's in Melbourne".
Check out the amazing teachers available for your dancing pleasure. And visit www.dance101.com.au for information about upcoming events
Contact Dance 101
More Classes Near Here
19 Brunswick Street Fitzroy

Cuban-Salsa, Kizomba, Salsa

After a well-deserved winter break we are thrilled to be back teaching Cuban Salsa and Kizomba in Melbourne with our exciting brand-new class format, comme...
United Styles, Corner Brighton Road and Chapel Street, St Kilda, 3182

Bachata, Salsa, Samba

Monday nights - 7:30-9:30pm Level 1 & Intermediate Bachata Sensual  Thursday nights - 7:30-9pm 4 week Beginner Bachata course every calendar month P...
Bachata, Salsa, Tango

Wednesday 8 to 9:30 pm: Salsa Los Angeles style. Open levels. Saturday 1 pm:Bachata (Open level) - 2 pm:Salsa Los Angeles style. Open levels. - 3 pm: Tango open level - 4 pm: Tango Intermediate
480C Glen Huntly Rd, Elsternwick VIC 3185, Australia
218 Glen Huntly Rd, Elsternwick VIC 3185

Bachata, Cha-Cha, Cuban-Salsa, Kizomba, Salsa, Samba, Tango

Destine dance covers many styles of partner dance. We encourage you to try all of them, but, we also realise that dance is for you. Therefore, we can accommodate you as much as is possible to give you want you want, which we also know can change. Because we want it to be about you, and we are ready to help you get what you want, Destine Dance is the perfect place for you to learn dance. You can come for private lessons to really accelerate your learning or you can start with our group lessons for a fun a and social entrance into dance.
Vivaz Dance Shoes
Exclusive Discount
VIEW DEAL
- Get $15 OFF your next purchase
Shipped from Australia. 30 day money-back guarantee.