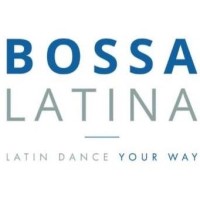 Address
Bossa Latina, Evesham Street, Moorooka QLD, Australia
Location:
Brisbane, Australia
Styles Offered
Bachata, Bolero, Forro, Gafieira, Salsa, Zouk
More Information

https://www.bossalatina.com.au

0450 698 769

Timetable
Social Media




Class Information
Welcome to Bossa Latina!
Bossa? What does it mean?
Bossa means "a different or new way to do something". At Bossa Latina it is all about learning to dance YOUR way.
We have dance classes that are perfect for everyone from beginners looking to pick up some basic steps for social dancing, right through to more serious dancers wanting to improve their skills & technique. We want you to have fun along the way. Our goal is for you to feel comfortable at Bossa Latina classes. We encourage you to speak up in class, to tell your teacher what you need help with and what you would like to revise. We are all about YOU and our teachers at Bossa Latina go at your pace.
We run monthly social dance parties. A great way to join the community and meet new people!
New beginner classes start every 10 weeks, follow this link for more information.
Other Services
[] Wedding dance classes for Bride & Groom or Father & Daughter are available, catered to your needs.
[] Private classes - Brazilian Zouk, Samba de Gafieira, Bolero, Forro, Salsa, Bachata & Tango
Contact Bossa Latina
More Classes Near Here
163 Boundary St, West End, Q 4101

Bachata, Bolero, Cuban-Salsa, Forro, Gafieira, Kizomba, Merengue, Salsa, Samba, Tango, Zouk

Rio Rhythmics offers a unique Latin dance curriculum starting with Latin Dance Starter where you unlock the basics of 6 of the most popular styles in just 6 weeks. From there you can continue onto the full Foundation program which encompasses 8 different styles. Other Starter programs include, Samba, Tango and Cuban Salsa Starter courses.
17 Gibbon Street, Woolloongabba
197 Boundary Street, West End

Kizomba

♡ WEEKLY KIZOMBA CLASSES IN BRISBANE ♡WEDNESDAY6:30pm ~Kizomba Intermediate Level7:30 ~ Kizomba Beginners (8 weeks starting June 26)8:3...
Vivaz Dance Shoes
Exclusive Discount
VIEW DEAL
- Get $15 OFF your next purchase
Shipped from Australia. 30 day money-back guarantee.