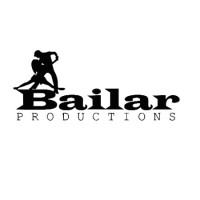 Address
3/74 Wellington Street, East Perth WA, Australia
Location:
Perth, Australia
Styles Offered
Bachata, Cha-Cha, Cuban-Salsa, Mambo, Salsa
More Information

https://www.bailarproductions.com/

0433399429

Timetable
Social Media



Class Information
SALSA:
Salsa is a popular form of latin social dance that originated in Cuba. This style has since spread through the world, with many regions adapting their own style and flavour both of music and dance. Many have fallen in love with this fun, invigorating and evolving dance style that you now see in latin clubs all over the world! Our salsa syllabus is adapted from the World Mastery syllabus of world-renowned Instructor and Performer Fernando Sosa. He believes that Salsa is the free expression of the musical mix that lives inside oneself and has created his own unique style of salsa called "Sosa Style". His style has reached millions of people and today he's one of the main representatives of Salsa internationally.
BACHATA:
Bachata is both a style of music and social dance style that originated in the Dominican Republic. As Bachata spread throughout the world it has evolved into many unique and fun variants, including the recent explosion of Fusion and Sensual styles from Europe within the last decade. We are excited to take you back to Bachata's roots with our Dominican-Style Bachata syllabus, adapted from internationally acclaimed instructors Alex and Desiree! This multi-award winning couple have developed a powerful World Mastery syllabus to highlight the playfulness and beauty behind Dominican-Style Bachata
LATIN FUSION:
A choreography style class that combines the classic Latin dance steps with contemporary styles like Jazz, Heels and Hip-Hop. This unique dance style will be done to current pop songs, or top 40 hits. The movements learnt in this class can be used to create your personal style on the dance floor and will definitely add a different flavour to your latin dancing. Great cardio and learn a new routine every 6 weeks! You do not need to know the basics of Latin Dancing to join. This is a non-partnered dance class.
Contact Bailar Productions
More Classes Near Here
Vivaz Dance Shoes
Exclusive Discount
VIEW DEAL
- Get $15 OFF your next purchase
Shipped from Australia. 30 day money-back guarantee.