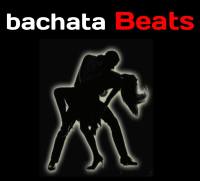 Address
298-300 Brunswick St, Fitzroy VIC 3065, Australia
Location:
Melbourne, Australia
Styles Offered
Bachata
More Information

https://www.facebook.com/bachatabeatsmelbourne/

0432013492
Social Media

Class Information
BACHATA BEATS in Melbourne every Monday!!!
We offer Bachata Dance Classes for Beginners, Intermediate & Advanced students.
We also Offer Private Classes for couples, individuals & groups.
Our Style is a fusion of Modern, Sensual & Dominican Bachata.
What is Dominican Style?
Dominican Style is the original way of dancing Bachata, originating from the Dominican Republic where the music was also born. Today danced in the Caribbean and all over the world to faster music, adding more footwork, simple turns and rhythmic free style moves and with alternate between close (romantic) and open position (more playful adding footwork, simple turns, rhythmic torso etc.)
What is Modern and Sensual Bachata?
The most direct fusion influence on the modern/moderna dance, comes from the adoption of salsa turn patterns; these, together with dips became the core of the dance. Bachata Sensual is a mix between dance and theatre with strict follow and lead principles. The dance is an interpretation of the music with mostly circular movements and body waves, except when the music has stronger beats, when the dance uses isolations and dips.
Australian Bachata Champion Romina Anaquin has crafted a style of original Dominican and Modern Bachata, combining the movement, form and technique specific to the rhythm and melody of the music.
*** 6:45 pm Bachata Fundamentales" ***
All are welcome whether you are a beginner dancer or an experienced dancer that wants to learn a new style. We also welcome those who have danced Bachata before and would like to add new skills to their dancing.
*** 7:45 pm Bachata Dominicana" ***
Add a bit of flavour to your bachata with Dominican Footwork.
*** 8:45 pm Bachata Moderna/ Sensual"**
Learn social moves that you can use on the dance floor.
*** 9:45 pm "BACHATA SOCIAL" ***
All are welcome to this Social of non-stop Bachata musica, with a chance to dance with some of the best bachateros in Melbourne.
Our social is Free with any class purchase or
$5 at the door.
CLASS PRICES
1 x Class $16
2 x Classes on the night $30
3 x Classes On the night $35
5 x Classes Super Bachatero Member Pass $70**
10 x Classes Mega Bachatero Member Pass $120**
**must be used within 3 months
We Accept Cash & Credit Cards
for more information contact
Romina 0432 013 492 or
Kendrick J 0413 234 919
Contact BACHATA BEATS
More Classes Near Here
Level 1, 341 Lygon Street, Carlton, Victoria, Australia

Zouk

DanceIM specialises in Brazilian Zouk, and is owned and directed by internationally known dancer Izzy Washington. We at DanceIM believe that dance has coun...
341 Lygon Street, Carlton, Victoria, Australia

Bachata, Cha-Cha, Cuban-Salsa, Salsa

Come down and enjoy classes in Cuban Salsa (Casino) and other Cuban rhythms like Son and Cha Cha Cha with Maxine and the AContra team. Classes start at 7pm...
281-283 Swan Street
Richmond
3121, VIC

Bachata, Salsa, Samba

You're just a couple of steps away (pardon the pun) from your best decision this year ;-) Learn to dance. Make new friends. Join the family. We teach Salsa, Bachata and Brazilian Samba. We teach it right and have been doing so for more than 15 years. But don't just take our word for it... -> https://www.melbournelatindance.com.au/what-our-students-love-about-mld Melbourne Latin Dance. Melbourne's Home of Latin Dance.
19 Brunswick Street Fitzroy

Bachata, Cha-Cha, Cuban-Salsa, Forro, Kizomba, Mambo, Merengue, Salsa, Samba

Specialists in Cuban, Latin and African Dance Styles
Vivaz Dance Shoes
Exclusive Discount
VIEW DEAL
- Get $15 OFF your next purchase
Shipped from Australia. 30 day money-back guarantee.