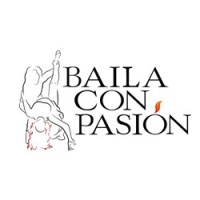 Address
The Vibe Dance and Fitness, Wayzata Boulevard, Wayzata, MN, USA
Styles Offered
Bachata, Bolero, Cha-Cha, Cuban-Salsa, Merengue, Salsa
More Information

7034023645

Timetable
Social Media



Class Information
All of our classes run in 4 week sessions and are based on both a Martial Arts belt system and the world renowned World Mastery curriculum. Each session consists of 1 class weekly, for an hour and half, for 4 weeks. We focus on intensive technique, lead and follow, musicality, turns and spins, partner work and patterns within each belt level that includes the material covered in that session as well as in prior sessions. Each 4 week class session concentrates on a family of steps and patterns and the focus during that session level training is on that particular family of steps and patterns creating more retention and continuity in your dancing. No partner necessary.
Due to the level of technique covered in each class, our classes are progressive and build on what was taught the prior week and session. In order to ensure that all of our students are moving forward and due to the detailed technique that students receive in our classes, our instructors will determine what level walk in students should be placed in for that class.
In order to move to the next level, your BCP instructor must evaluate your skills at the end of each class session to determine whether you are ready to move to the next belt level or repeat the same belt level again. At some point, most students are asked to repeat a level during their training in order to solidify what you are working on. This will only benefit you in the long run and it is our hope that our students would see this as an opportunity to strengthen that particular family of steps and patterns, making you a stronger dancer overall. With our focus on technique and repetition, we are able to train solid, well rounded dancers that feel ready and excited to move to the next level.
Contact Academia De Baila Con Pasión
More Classes Near Here
25 West 31st Street, New York, NY, USA

Cuban-Salsa, Mambo, Salsa

Tuesdays: Level 3 @ 7pm & Level 4 @ 8:30pm Wednesdays: Level 1 @ 7pm & Level 2 @ 8:30pm Adelante Studios (25 W31st b/t Bdwy & 5th Ave - 2nd Floor)
281-283 Swan Street, Richmond, 3121, VIC

Bachata, Salsa, Samba

You're just a couple of steps away (pardon the pun) from your best decision this year ;-) Learn to dance. Make new friends. Join the family. We teach Salsa, Bachata and Brazilian Samba. We teach it right and have been doing so for more than 15 years. But don't just take our word for it... -> https://www.melbournelatindance.com.au/what-our-students-love-about-mld Melbourne Latin Dance. Melbourne's Home of Latin Dance.
Bachata, Cha-Cha, Kizomba, Merengue, Salsa

Latin Classes (Salsa, Bachata, Rueda de Casino & Kizomba) are held twice a week in a reputable compound ;) You don't wanna miss our weekly Latin & salsa nights, gatherings & events :D
1618 Cotner Ave, Los Angeles, CA, USA

Bachata, Salsa

Salsa Classes:Join us for Salsa class every 2nd Saturday at the Blen Blen social! Each month, you'll learn fundamentals of Salsa, musicality, rhythm, footw...