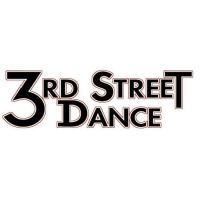 Address
8558 West 3rd Street, Los Angeles, CA, United States
Location:
Los Angeles, USA
Styles Offered
Bachata, Cha-Cha, Cuban-Salsa, Kizomba, Mambo, Salsa, Samba, Tango, Zouk
Class Information
3rd Street Dance has been teaching Los Angeles to dance for over 35 years. We offer a comprehensive dance curriculum for adults in all styles of social dancing. The studio has an impressive and polished team of professional teachers with a variety of classes from which to choose. Private lessons are available to fit your individual schedule. We are conveniently located on 3rd Street, just west of the Beverly Center. We have five air-conditioned studios and parking nearby
Contact 3rd Street Dance
More Information

http://www.thirdstreetdance.com
More Classes Near Here
16655 Foothill Blvd #103 Fontana Ca

Bachata, Cha-Cha, Salsa

Our beginning salsa class will focus on essential fundamentals, technique, structure, partnering (leading/following) and musicality of salsa. Basics include basic steps/footwork, resistance, posture and turns.
11943 Montana Ave, Los Angeles, CA 90049, United States

Bachata, Cha-Cha, Salsa

Javier Campines Dance offers world class instruction for Salsa, Bachata, Cha Cha Cha, Afro-Cuban and other forms of Latin Dance. Classes and lessons are av...
Serving the Inland Empire

Bachata, Cha-Cha, Salsa

PRIVATE LESSONS:  (If done at our RIALTO Studio: call/txt (951)202-4461 for more info)•Single person @ $60/1hr session or $240 for 5 lessons (buy 4...
129 N Maclay Ave, San Fernando, CA 91340, USA

Bachata, Kizomba, Salsa

Offering Salsa, Bachata, Kizomba and other specialty classes by some of the top instructors in Los Angeles.