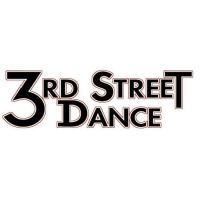 Address
8558 West 3rd Street, Los Angeles, CA, United States
Location:
Los Angeles, USA
Styles Offered
Bachata, Cha-Cha, Cuban-Salsa, Kizomba, Mambo, Salsa, Samba, Tango, Zouk
Class Information
3rd Street Dance has been teaching Los Angeles to dance for over 35 years. We offer a comprehensive dance curriculum for adults in all styles of social dancing. The studio has an impressive and polished team of professional teachers with a variety of classes from which to choose. Private lessons are available to fit your individual schedule. We are conveniently located on 3rd Street, just west of the Beverly Center. We have five air-conditioned studios and parking nearby
Contact School
More Classes Near Here
3000 W Edinger Ave, Santa Ana, CA, United States

Cuban-Salsa

Come join us in beautiful Centennial Regional Park for Rueda de Casino! (Salsa Cubana) Enjoy the scenery, the music and the fun as you learn this Cuban soc...
1200 E California Blvd, Pasadena, CA 91125, United States
Bachata, Salsa
When: Every Thursday 7-8 pm Salsa (all levels) 8-9 pm Bachata (all levels) Where: South Catalina Recreation Room Who: Free for everyone! Drop ins welcome! ...
1618 Cotner Ave, Los Angeles, CA 90025, USA

Bachata, Salsa

Small Class, 8-week Progressive Dance Programs!
3330 Civic Center Drive, Torrance, CA, 90503

Salsa

Salsa dance classes for beginners and advanced dancers. No partner required.