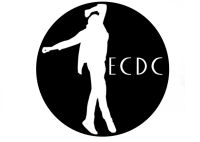 Address
252 W 30th St, New York, NY, United States
Location:
New York City, USA
Contact Information

http://elviscollado.com

(917) 268-2878
Styles Offered
Bachata, Cha-Cha, Salsa
Class Information
Elvis Collado Dance Center is one of NY's newest and hottest dance programs that's taking the city by storm. Our mission is to provide the highest quality professional dance instruction. We aim to inspire and enrich the life of others through movement and encourge them to a happier and healthier lifestyle on and off of the dance floor. Instrcution at ECDC is unlike any other. Our close attention to detail ensures that every single on of our students acquires the right skills in any given dance. It's not just about getting people on the dance floor, it's about getting people on the dance floor who actually know how to dance and at the same time have a great time doing so. The right dance education is what we thrive to provide.
More Classes Near Here
3009 Avenue J, Brooklyn, NY, United States

Salsa

Salsa classes in Brooklyn at Dance Fever Studios. No partner or experience needed.
159 20th Street, Brooklyn, NY 11232, United States

Bachata, Cha-Cha, Cuban-Salsa, Salsa, Samba

Salsa dance classes and Latin dance classes NYC at Dance Fever Studios for FREE on Saturday nights at our open house.
500 8th Avenue, New York, NY 10018

Bachata, Cuban-Salsa, Mambo, Salsa

BeSalsa was created to give people the opportunity in building great social networks through dance and learning to just BE yourself in a world where we'r...
412 Eighth Ave, 4th Fl, New York, NY 10001, United States