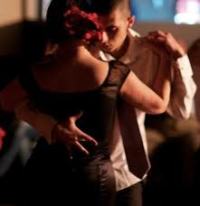 Address
159 20th Street, Brooklyn, NY 11232, United States
Location:
New York City, USA
Contact Information

http://www.dancefeverstudios.com

718 637-3216
Social Media



Styles Offered
Bachata, Cha-Cha, Cuban-Salsa, Salsa, Samba
Class Information
Salsa dance classes and Latin Dance Classes in NYC at Dance Fever Studios for FREE on Saturday nights. Learn how to salsa dance and Latin dance at Dance Fever Studios free open house on Saturday nights. All are welcome. No partner or experience needed. Meet new people and make new friends as you learn the art and skill of salsa dancing and Latin dance at Dance Fever Studios. Latin dance classes and salsa dance classes are fun, creative and a great way to get in shape and stay in shape. Dance Fever Studios is a top NYC salsa dance school and Latin dance studio with two NYC dance studio locations. Private salsa dance classes and private Latin dance lessons taught daily at our two NYC dance school locations. All levels. From total beginner dance classes to advanced Latin dance classes and advanced salsa dance classes. Let our friendly and professional Latin dance teachers get you on the dance floor. Stop sitting on the sidelines at start salsa dance classes and Latin dance classes at Dance Fever Studios.
More Classes Near Here
412 Eighth Ave, 4th Fl, New York, NY 10001, United States
519 8th Ave 12th floor, New York City
131 West 35th street 5th floor, New York, NY 10001
2153 Second Avenue, New York, NY 10029