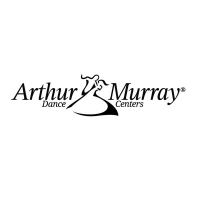 Address
4633 Van Nuys Blvd Sherman Oaks, CA 91403
Location:
Los Angeles, USA
Contact Information

http://www.arthurmurraythebest.com/

8187832623
Social Media




Styles Offered
Bachata, Cha-Cha, Salsa, Samba, Tango
Class Information
We offer Private Lessons, Group Classes and Practice Parties for all levels of dancing. Living in Los Angeles Latin Dancing is a must. Call us to start learning all forms of latin dances, like Salsa, Cha Cha, Merengue, Bachata, Arg. Tango and much more.
---
Kid's Latin Ballroom dancing is a fun and easy introduction to music and dance. The program teaches dance rhythm and timing and creative movement through introducing basic dance skills, movement, and music genres. For the introduction to popular social dances, students may learn basics to: Tango, Salsa, Rumba, Cha Cha, Merengue and more.
Give your child the opportunity to further develop their coordination and social skills in a fun way they will be able to use for years to come and at the many social events they will encounter in their young and adult lives. Learning to dance allows the youth to gain self confidence, experience, ease and social assurance and to meet new friends, while having tons of fun along the way!
Ask a question about this class
More Classes Near Here
4220 Scott Drive, Newport Beach, CA, United States
Salsa
Enjoy dancing SALSA in a friendly and not intimidating atmosphere where you are going to meet new friends and fun takes place! Dance to DJ Rodrigo "El Colo...
3000 W Edinger Ave, Santa Ana, CA, United States

Cuban-Salsa

Come join us in beautiful Centennial Regional Park for Rueda de Casino! (Salsa Cubana) Enjoy the scenery, the music and the fun as you learn this Cuban soc...
1200 E California Blvd, Pasadena, CA 91125, United States
Bachata, Salsa
When: Every Thursday 7-8 pm Salsa (all levels) 8-9 pm Bachata (all levels) Where: South Catalina Recreation Room Who: Free for everyone! Drop ins welcome! ...
3330 Civic Center Drive, Torrance, CA, 90503

Salsa

Salsa dance classes for beginners and advanced dancers. No partner required.